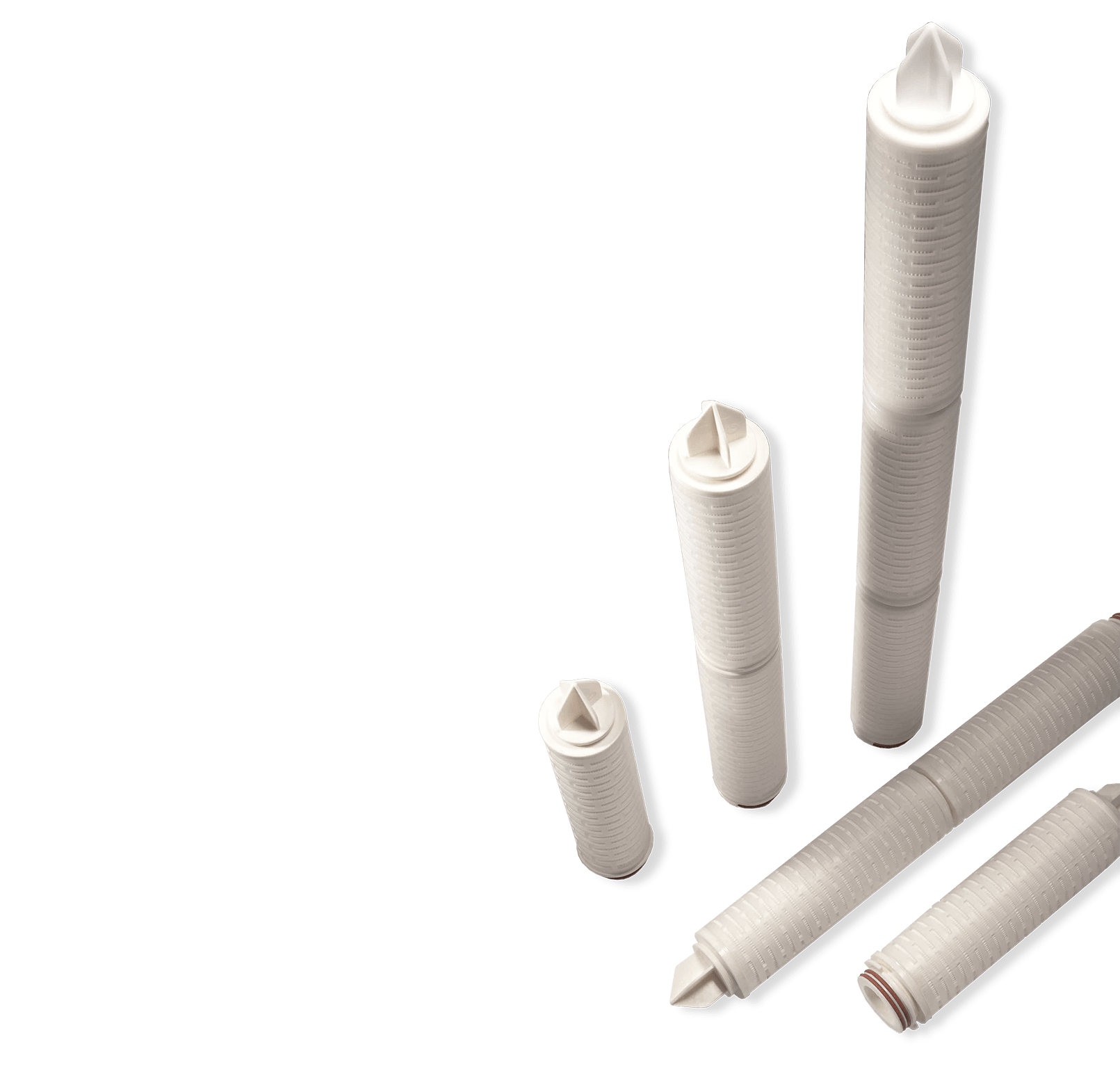 Filters and Filtration Systems
BEA Technologies provides solutions for filtration of liquids and compressed gases designed for the requirements of different industries:
Mechanical
Chemical
automotive

 

and railways

 

textile
Chemical
Inks, paints and

 

coatings

 

Energy

production

Environmental protection and plastic recycling.
The knowledge in specific applications as filtration of chemical products, solvents and colorants, the protection to heat exchangers, filtration of water in cooling towers and closed loops, condensate treatment has allowed to develop high performance filters in compliance with typical requirements of industry, laboratories and technical assistance.
CHEMICAL INDUSTRY    
Filtration of intermediate and reaction products  

Purification of aggressive fluids and solvents 

Stabilization  to

prevent growth

of microorganism  

Filtration of cooling water and utilities management (including treatment of  compressed gases and steam) 

Removal of solid particles from waste water before delivery to biological treatment

Tank venting 
INKS AND COATINGS 
Filtration of water based coatings 

Filtration of solvent based coatings 

Purifications of ink-jet and inks for printing

Compressed air and gas treatment
MECHANICAL INDUSTRY 
Filtration of make-up and cooling water 

Clarification of mineral and hydraulic oils 

Filtration of fuels 

Filtration of cleaning and degreasing solutions

Compressed air and gas treatment 
AUTOMOTIVE 
Filtration of coating 

Cleaning of cooling solutions for welding equipment 

Filtrazione of cooling water 
TEXTILE INDUSTRY 
Compressed air and gas treatment 

 Filtration of cooling and make-up water 
ENERGY PRODUCTION 
Filtration for protection of reverse osmosis plants 

Purification of condensates 

Filtration of make-up and cooling water 

Treatment of steam 
ENVIROMENTAL PROTECTION
Filtration of plastic particles from process fluids   
Separation of inorganic sediments from recycled plastics
Filter vessels and housing are manufactured in compliance with following codes and regulations:
PED – 

ASME

codes  for

pressure vessels

and housings

  

ATEX – for filtration equipment installed in hazardous industrial areas 
Qualified technical assistance  

Stock of spare parts ready for delivery 

Capability to execute filtration test in internal laboratory  and on customer's site

to size

and

optimize

filtration process

Customer service can answer any technical and commercial query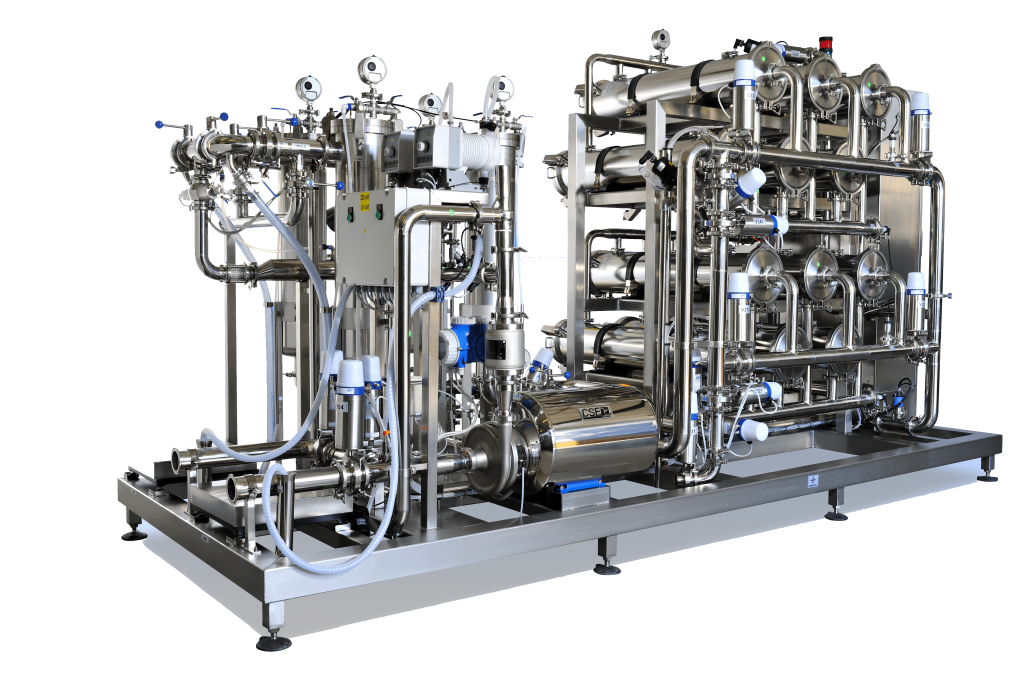 MAGNEXFLO: AUTOMATIC FILTRATION SYSTEMS
The MAGNEXFLO filtration system designed by BEA Technologies comes from a deep experience in this field and represents the solution for many products that are difficult to clarify, combining the filtration action with the automation that controls the REGENERATION process of the filtered elements. The dimensions of the MAGNEX Filtration element, which has the ability to retain a large amount of contaminants and colloidal particles, can be easily regenerated that represents the specific feature of the system.
The FILTROMATIC series of Automatic Self-cleaning Filters incorporate the specific design and application experience of BEA Technologies for clarification of water flow rates from 20 m3/h to 10.000 m3/h with filtration ratings from 50 to 2000 micron.
FILTROMATIC is designed for 24 /24 hours continuous service for 365 days/year due to the robustness of construction and high operative reliability of these filters.
Backwashing is automatically controlled, while the FILTROMATIC continues the filtration, with minimal loss of water for filter regeneration.
The AL series represents the ideal solution for filtration of fresh water, industrial process water and aqueous liquids, while AM series is dedicated for filtration of sea water and brackish water.
SM series is dedicated to relatively small flow rates.
All FILTROMATIC filters of AL, AM and SM series comply with CE regulations and can be manufactured according to ASME code.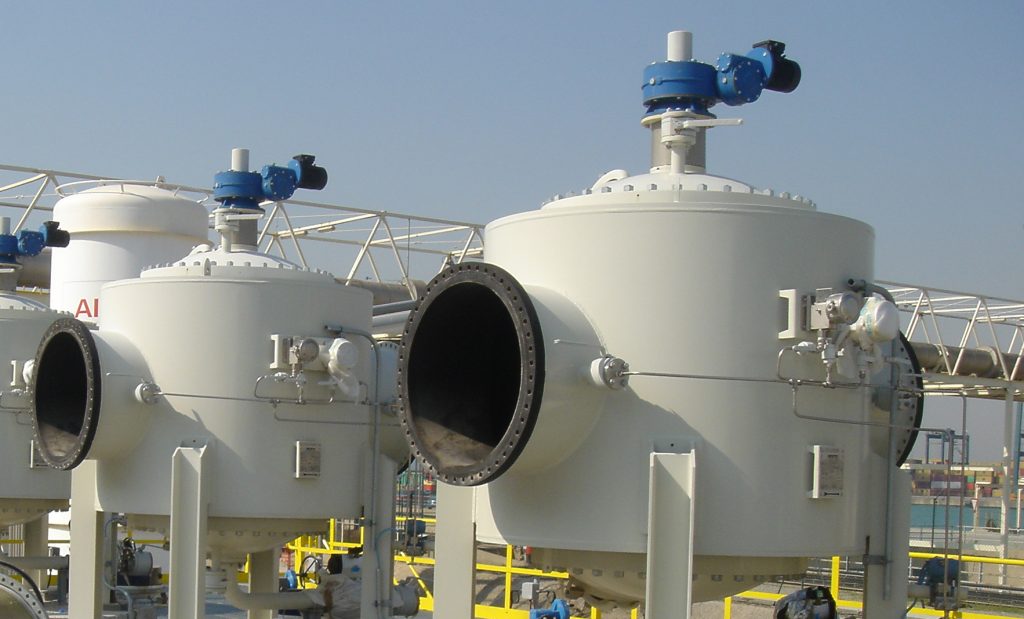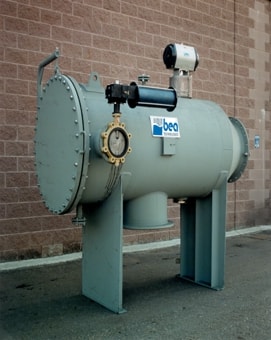 The automatic self-cleaning filter Type FLOWMATIC is designed to remove solid and sand particles from river and sea water used for cooling or industrial purposes.
The filter is manufactured with a filtration rating from 1000 to 3000 micron and is specifically indicated for the protection of heat exchangers because can operate 24/24 hours per day without local surveillance.
The flow rate of the water is guaranteed also when the filter is back-washing mode. The back-washing is started by a DP signal and controlled by a timer.
THE AUTOMATIC SELF-CLEANING FILTER TYPE HYPERMATIC IS DESIGNED TO FILTER UP TO 25 MICRON.
HYPERMATIC filter is characterized by the specific design of the filter element which prevent the compaction of retained contaminants and allow to obtain a removal rating up to 25 micron.
During regeneration cycle of Hypermatic filter, the service is not stopped and filtration continues because only a minimal quantity of filtered water is used for cleaning of filter element.
The filter is simple but fully automatic, with a robust construction and fitted to work in remote areas without control.
The main characteristic is represented by the filtration with a rating up to 25 micron, without the need to replace the filter element on a periodical basis.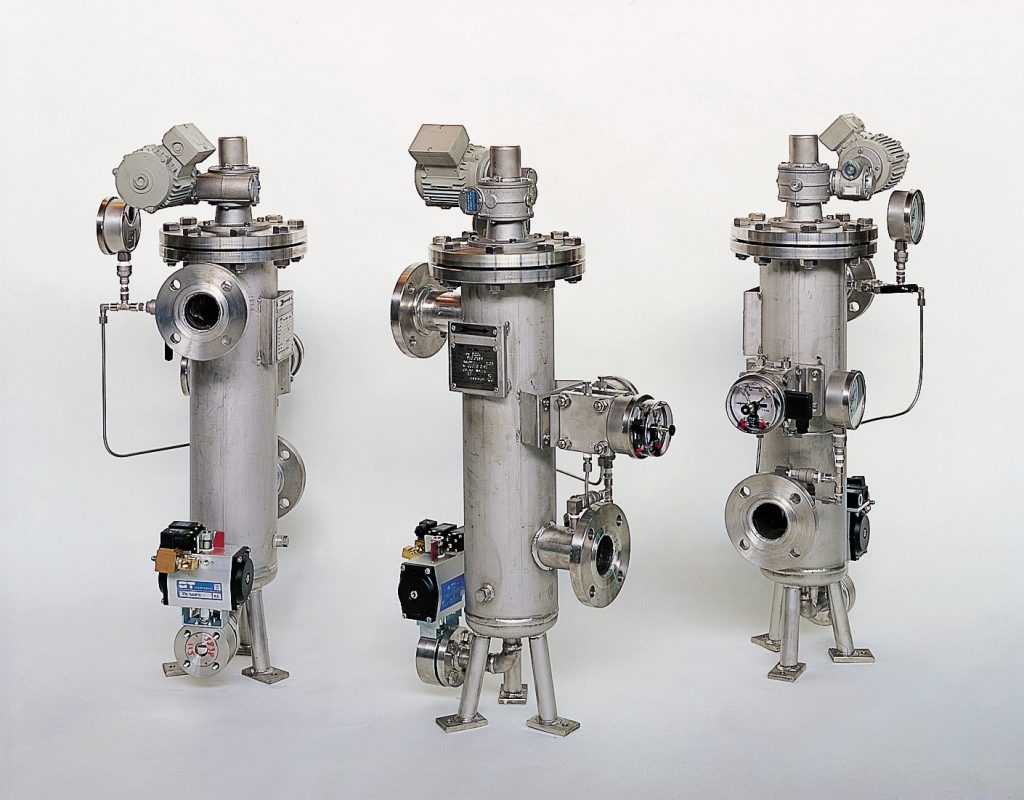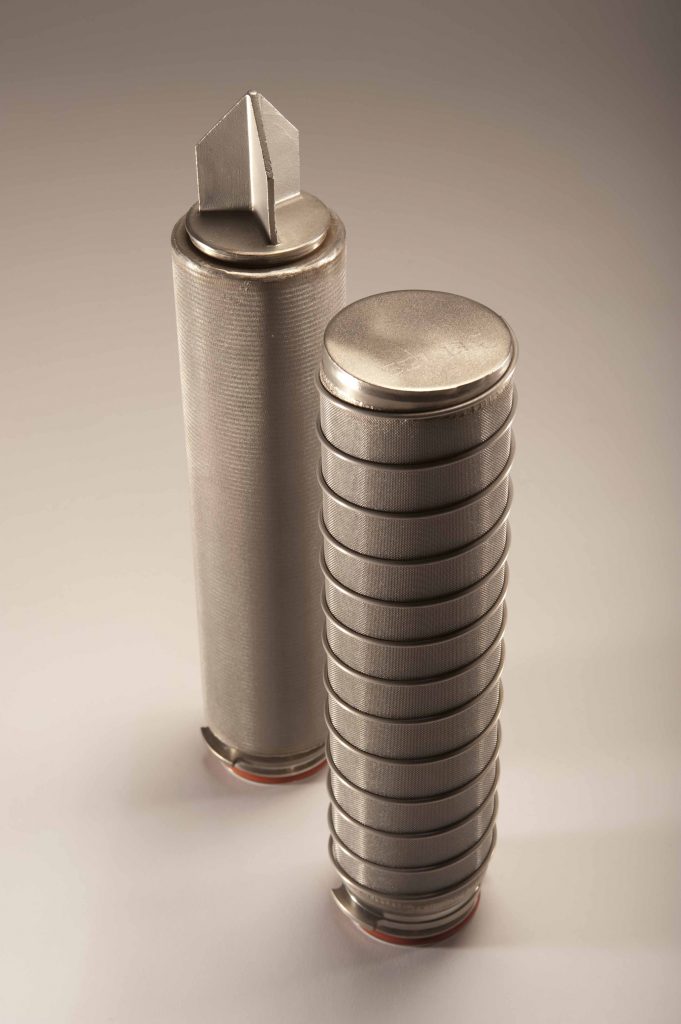 HIGH EFFICIENCY FILTRATION OF CRITICAL PRODUCTS
As regulations on the quality of many fluids and liquids used by heavy-duty and light industries become more strict, BEA Technologies can provide high performance filters across the entire process spectrum which need to produce under High critical specifications.
BEA Technologies can advise you about the best filtration products able to give a solution to your quality challenges and make you comply with more strict process requirements impacting on oil producers, polymer manufacturers, lubricants blenders, additive manufacturers, chemical solutions and sanitizers, technical gas and original equipment manufacturers.
BEA "UNYVER" PRECOAT PRESSURE LEAF FILTERS
BEA "UNYVER" series are vertical and horizontal leaf filters that have a very high filtration area.
They are recommended for the filtration of liquids with medium-high content of solids with fouling effect and where the cake of solid particles must be recovered in dry form for disposal.
Filter's leaves are vertically mounted and kept in parallel by spacers; the filtrate is collected by the manifold which supports the leaves and the cake is discharged through a large drain butterfly valve.
Our proposal can include single filters or complete package of leaf filters, precoat and feed pumps, precoat tank and dosing systems.