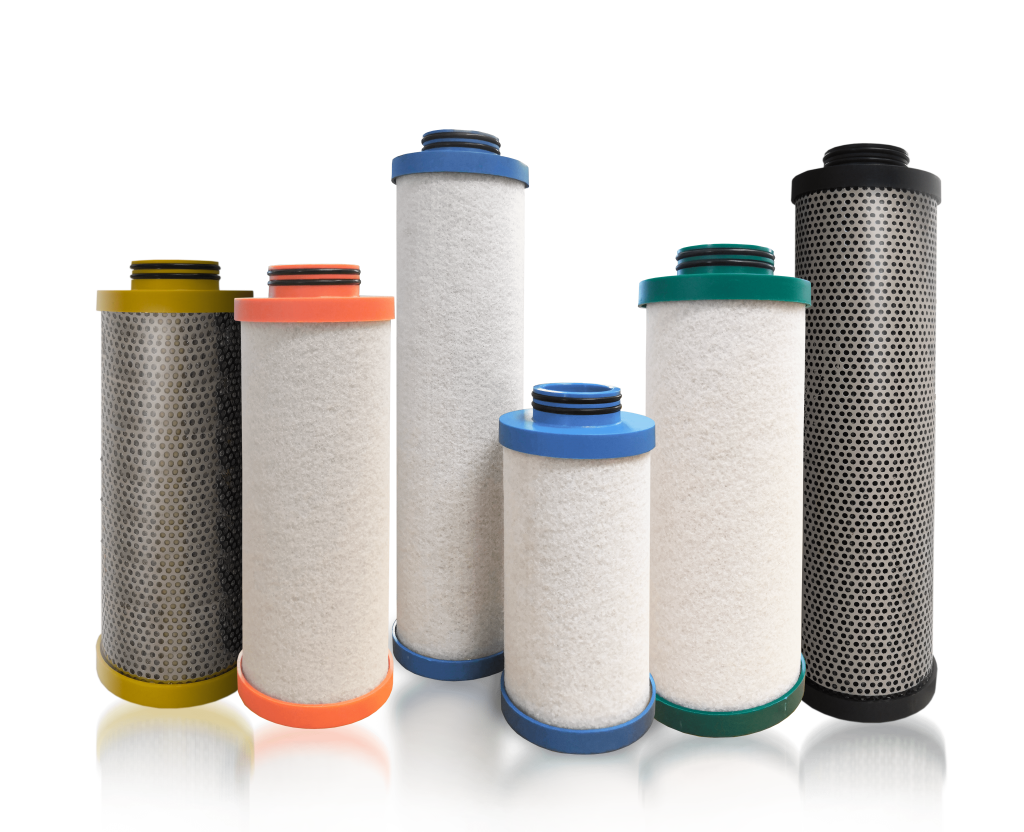 The increasing need of compressed air and gases purified by contaminants generated during compression process requires deep experience and knowledge of filtration technologies. BEA Technologies has built up more than 50 years of experience in this application and can provide the better filtration solutions for compressed air and gas treatment. The products are designed and manufactured in our headquarter for all applications where compressed air  with high level of cleanliness and no contaminants is required. Specific product lines are engineered for installation in Automotive, Train, Mechanical, Textile, Food, Chemical and Pharmaceutical equipment and plants.
Our experience based on professional laboratory capability and technical assistance to customers, ranging from vacuum application to air drying, has allowed to develop products with top level performances matching current industrial standards.
FILTER for Medical and hospital use.
Purification of oxygen, nitrogen.
Sterile filtration of compressed air.
Sterile filtration of exaust and contaminated air/gas.
COMPRESSED AIR AND GAS TREATMENT
 High efficiency filtration and oil removal
Separation of solid particles and "black fines" from natural gas
Automatic drain of condensate
Sterilization of compressed air and gases
Adsorption dryers for removal of residual water humidity
PURIFICATION OF TECHNICAL GASES
High efficiency filters for separation of solid contaminants
Microfiltration
 Oil vapours and odors removal
NATURAL GAS AND BIOGAS TREATMENT
Filtration solutions engineered on customer's specifications
Systems for natural gas filtration, conditioning, measure for network distribution
FILTER ELEMENTS SPECIFICALLY DESIGNED FOR MANUFACTURERS OF:
Air Compressors
Freezing compressors and equipment
Vacuum pumps
Filters in compliance with ISO 12500  (Regulation to certify the performance of compressed air filters)

Certifications and Declarations of products in compliance to main design codes and International or European Directives (ASME,PED, ATEX)
Feasibility analysis and calculations according to current codes and regulations

Tests in internal laboratory and on customer's site

High Flexibility for "taylor made" design and construction

Worldwide technical assistance

Customer service can answer to any technical and commercial query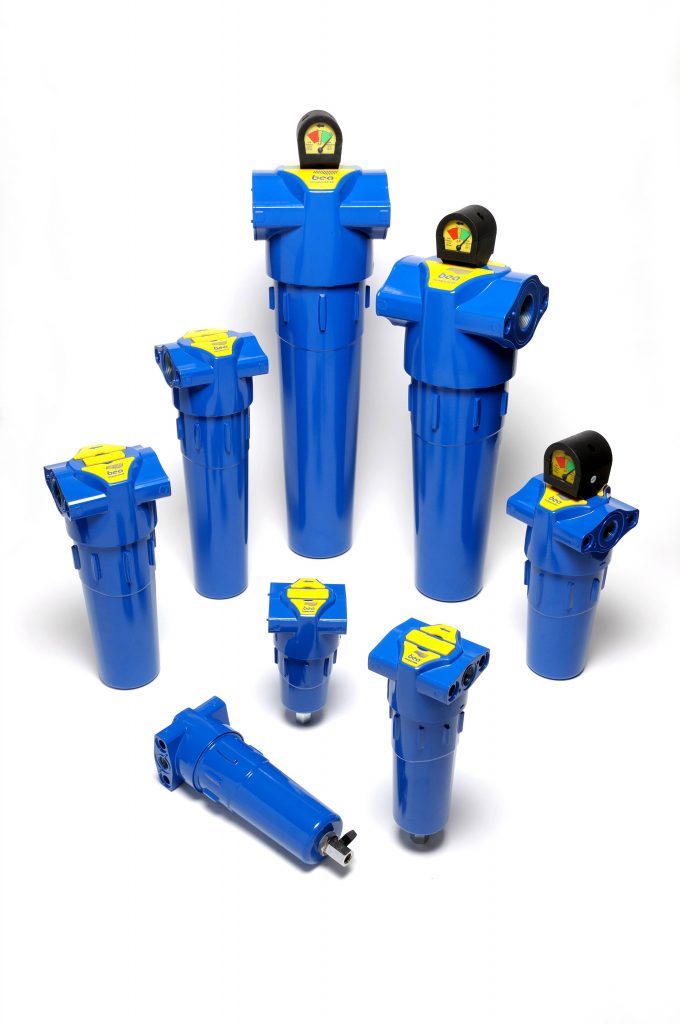 The AIR VIP Evo line of filters utilized for filtration, oil removal and purification of compressed air represents a reference at international level for quality, safety and performances.
Ergonomy: Easy mounting of filters and fast replacement of filter element.
Construction: housings certified according European Directive PED.
Energy savings: Internal geometrical design optimized to guarantee very low pressure drop and reduce energy consumption.
Savings on maintenance costs: Pleated filter elements to provide high surface area and service life of thousands of hours to reduce power and maintenance costs.
STERILIZING FILTRATION,
COMPRESSED AIR AND GASES
Sterilization of compressed air and gases prevent the danger of microbiological contamination of products even in case when just few microorganisms can cause the progressive spoilage of product quality. Sterilizing filters made by BEA are designed to remove all microorganisms and to obtain compressed air and gases fully sterile. The main applications requiring the sterilization of compressed air and gases are relative to following processes: Medical and hospital use, aseptic filling, preservation and packaging for pharma and food use, fermentation batches and all situations when it is requested a control of microbiological contamination during production processes.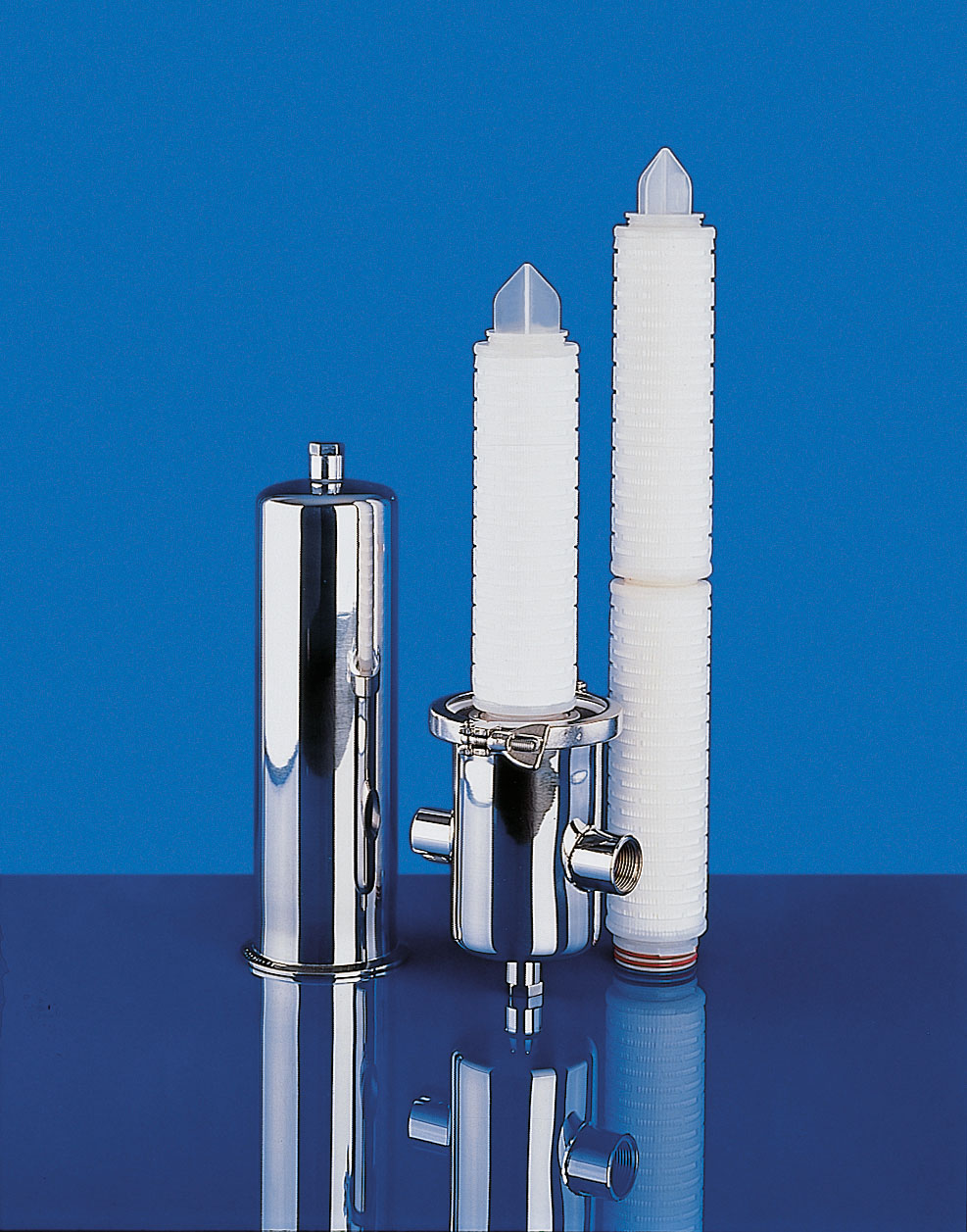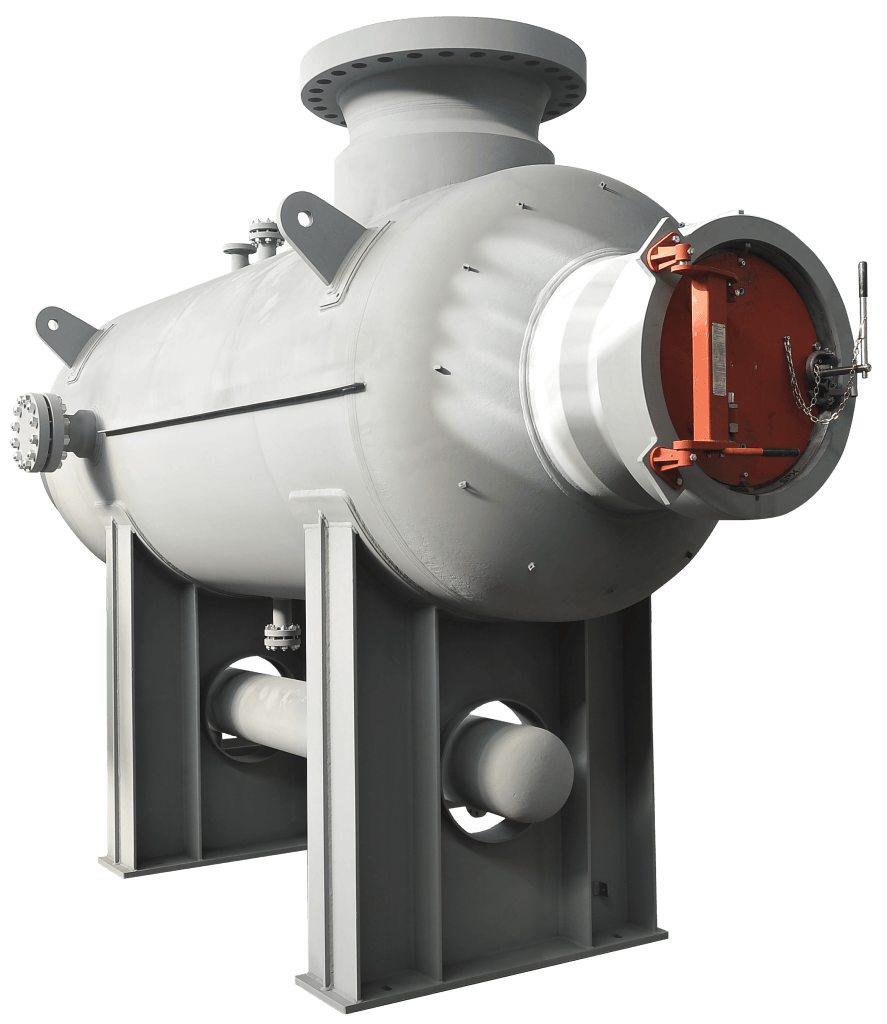 NATURAL GAS TREATMENT
AND DISTRIBUTION
The presence of solid and liquid contaminants are representing a serious problem in the processes for natural gas extraction, treatment and transportation through pipelines. Highly sensitive instruments such as Flow control valves and equipment as compressors or turbines can be seriously damaged without the purification  of inlet natural gas  causing increased maintenance costs.
Solid particles, coke fines and oily/water droplets which are dispersed in the gas stream, if not removed, tend to "glue" together in the pipeline thus creating deposits which cause corrosion, increase of pressure drop and reduction of transmission efficiency.
BEA Technologies, to prevent these problems, has developed different types of high efficiency filters dedicated to gas purification:
High efficiency Gas separators/coalescers single stage or double stage, both in horizontal or vertical configuration, with demister or vane pack.
High retention efficiency particle filters for removal of solid particles, black fines or filters with double stage including additional mechanical separation devices as multicyclones to eliminate/reduce liquid droplets.